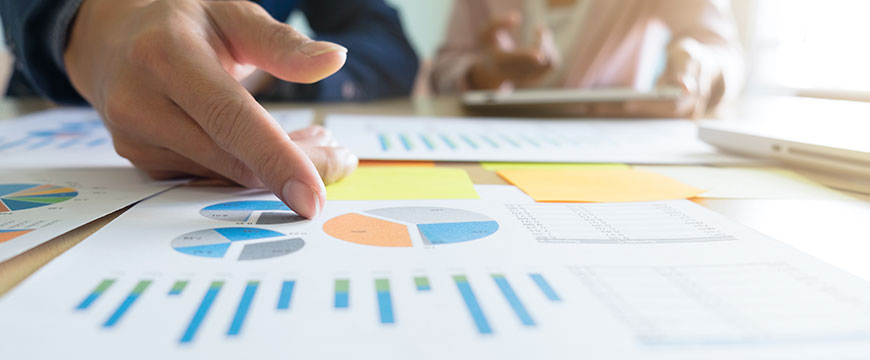 Businesses turn to data
More than ever, companies are leaning on data, and specifically insights that arise from data, to navigate a new path forward. Companies are also using their data in new ways.
50% of companies use data more often than before the COVID-19 outbreak. Medium-sized enterprises (51-200 employees) are currently leading in terms of implementing Business Intelligence tools and solutions. They are more creative and act faster than large enterprises.
55% of respondents declared that their company is using data to improve efficiency by forecasting possible changes.
47% of respondents use data to enhance interaction with their clients.
To 45% of them, data is vital when it comes to forecasting business performance.
Retail, Government, and Media are the industries most decisive about plans to increase investment in data analytics solutions.
Only 14% percent of companies are cutting their spending on analytics programs, while 65% increase budgets for the initiatives related to BI and Cloud.
If your company is among those 65%, then contact us to schedule a free consultation before launching your project, auditing, or optimizing it. If you want to invest in BI, do it smartly, otherwise, it won't bring you the expected results.
All the data is coming from: "State of BI & Analytics Report 2020: Special COVID-19 Edition" conducted by Meidata for Sisense. Check here.