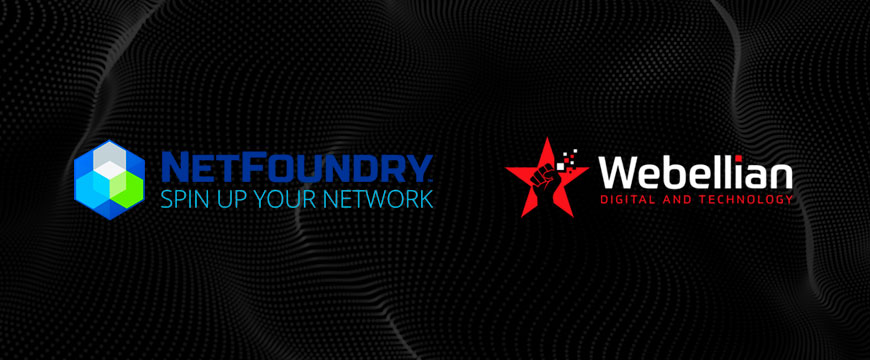 Strategic partnership announcement
Webellian and NetFoundry are pleased to announce they have entered into a strategic partnership, combining NetFoundry's industry-leading innovative network-as-a-service solution with Webellian's digital transformation and IT consulting services.
With the ever-increasing need for dedicated secure networks, existing solutions like VPN become de facto obsolete and are rapidly being replaced by more agile and cost-effective solutions. This partnership will bring together the technology, expertise, and delivery capabilities to deploy secure private networks on top of public infrastructure.
Agile and secure – fundamentals of digital business – are impossible to achieve with a traditional network designed for business as usual. The emerging app paradigm requires Application-Specific Networking.
"Enabling high security and delivering the required performance is our strategic mission. Partnering with Webellian will help us to deliver this mission to our clients," says Mike Kochanik, NetFoundry's co-founder and Head of Global Channels and Alliances.
"Network-as-a-service is the last missing building block in cloud computing. NetFoundry brings the products and platforms to address our clients' demanding networking needs and agility", says Aurélien Deleusiere, Webellian's founder and CEO. "Together, we will be able to build instantly trusted and fast networks for our clients, interconnecting public and private data centers, mobile users, and IoT devices."